Our Services
Serving Alexandria, Arlington County, Fairfax County, Montgomery County, Prince George's County, Washington
Zavaleta Gutter Cleaning in Annandale, VA is a provider of remodeling and gutter cleaning services. Let us know how we can best serve your needs by contacting our courteous and friendly team members now at (703) 782-5360:

* Gutter Cleaning
* Gutter Services
* Downspout Cleaning
* Commercial Gutter Services
* Painting Services
* Interior Painting
* Exterior Painting
* Business Exterior Painting
* Kitchen Remodeling
* Bathroom Remodeling
* Power Washing
* Pressure Washing
* Landscaping Services
* Edging Services
* Wood Fencing
* Fencing Installation
* Fencing Repair
* Deck Building
* Deck Installation

About Us
Gutter Cleaning Annandale VA
Thank you for visiting Zavaleta Gutter Cleaning! Locally owned and operated in Annandale, VA, we are your friendly neighborhood gutter cleaning service. We offer a range of residential and commercial services including painting, landscaping, fencing, and much more!

As a responsible company you can depend on, we are fully licensed and insured for your protection. Our goal is to be your reliable partner and provide you with a stress-free, smooth client experience - we cater to the needs of our customers! Whether you are interested in getting started on your home improvement project or need assistance with downspout cleaning, our experienced team members are here to help!

Zavaleta Gutter Cleaning was established in 2020 in Annandale, VA, and has five years of experience. What is our company mission? "Our Mission Is To Exceed Our Customers Expectations by Providing a Reliable and Professional Service To Our Entire Local Community." All of our services are performed with responsibility and carefulness - we are priced fairly and reasonably. Expect timely customer care that is responsive and attentive to your needs and wishes. We are an honest business that operates with sincerity and clear communication. Professional and friendly, we are here to help with your gutter cleaning needs! For your free estimate or to learn more about our services, give us a call now!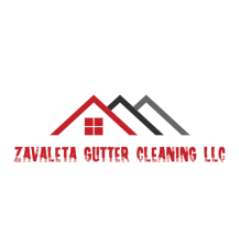 Gutter Cleaning Annandale VA
---
Business Hours
Mon
7:00 AM - 9:00 PM
Tue
7:00 AM - 9:00 PM
Wed
7:00 AM - 9:00 PM
Thu
7:00 AM - 9:00 PM
OPEN NOW - Closes at 9:00 PM
Sat
7:00 AM - 9:00 PM
Sun
7:00 AM - 9:00 PM
Payment Methods
Check, Cash, Paypal, Venmo, Zelle